Emv Chip (chipso) software operation photos
- choose which applet you want to use
- choose card model you want to use
- choose card kind : master , visa, maestro, diners, amex.. etc
- put track2 only in it's category and name
- if you have a blank card the software will not show erasing smart card old data copied
- if the card i used the software will show " Erasing smart card " from old data used.
- the software allow u to clone and erase each time u want to copy new track2 on the same card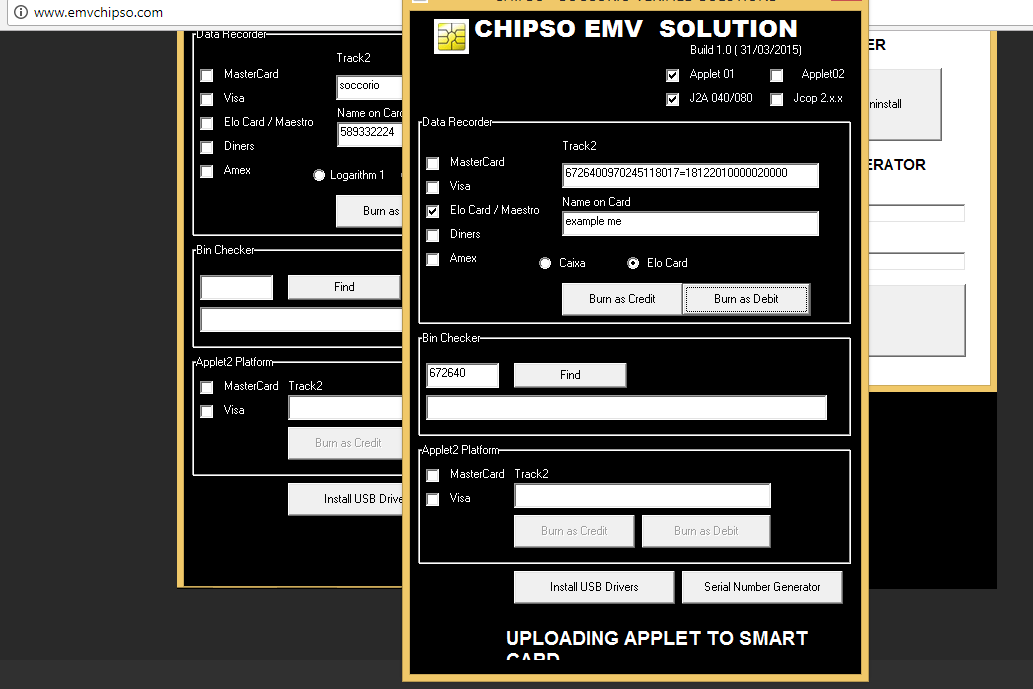 - Click burn - the software will show " Uploading applet to smart card"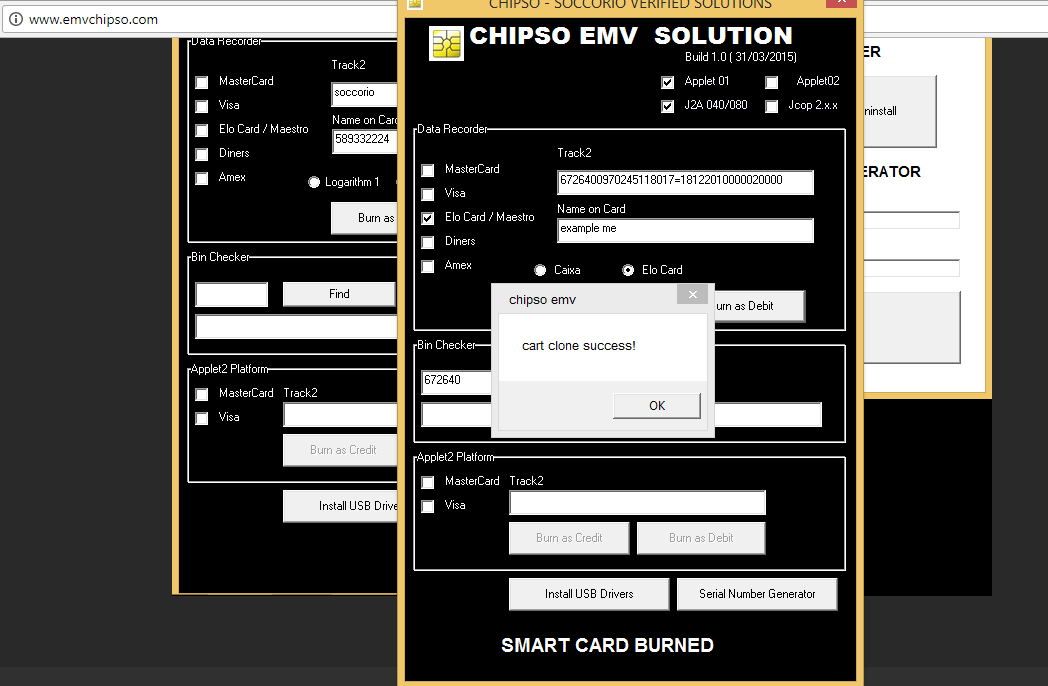 -The software when track2 is cloned successfully on the blank chip card will show " Smart card burneed - " Cart clone success!"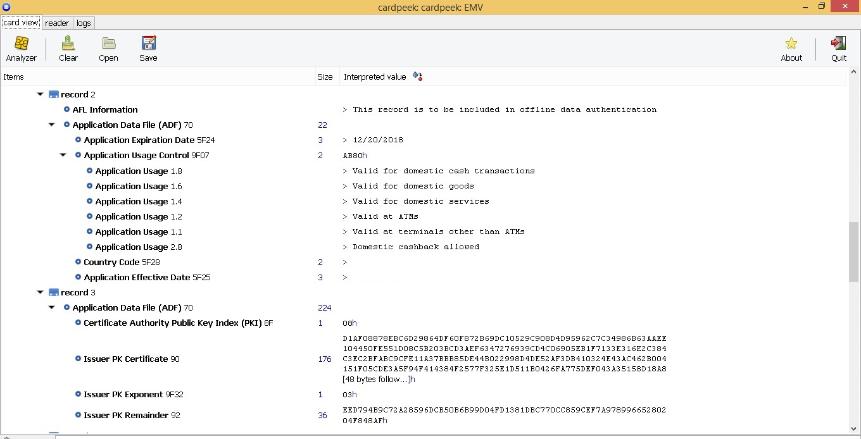 - the 2 last pictures shows you cardpeek ( you can download card peek smart card reader software for google free" with cardpeek you can check that the track2 is successfully burned on the smart chip card
You can read all information to make sure that the card is cloned on chip with no bugs or faults and efficiently:
from -track2 D is the "=" between the 16 digits right and left
- the name on card
- currency being used
- the expiration date
- kind of card
- other
- for master or amex option u can choose algorithms depending on the country you are using.